Featured Page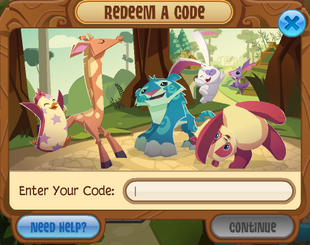 Method 1
Go to AJ, and log in.
Example Click on My Settings.
There will be a section that says AJ Code- Enter Code.
Enter your code, and off you go!
Featured Page
Do you prefer gems or items?
Animal Jam Codes Wiki Announcements
Animal Jam Codes Wiki Staff
Ad blocker interference detected!
Wikia is a free-to-use site that makes money from advertising. We have a modified experience for viewers using ad blockers

Wikia is not accessible if you've made further modifications. Remove the custom ad blocker rule(s) and the page will load as expected.